Block unwanted visitors in minutes!
Protect your website with our powerful and flexible traffic filtering platform.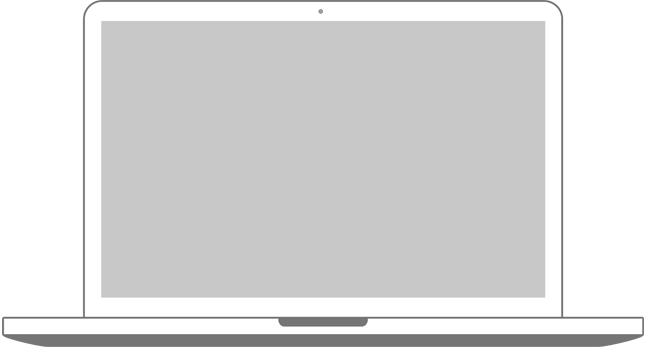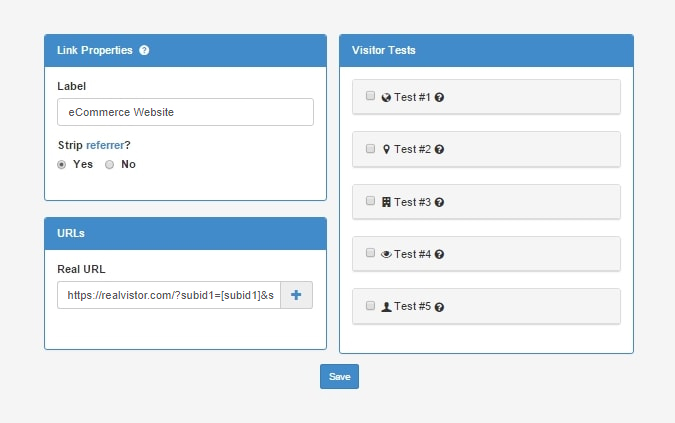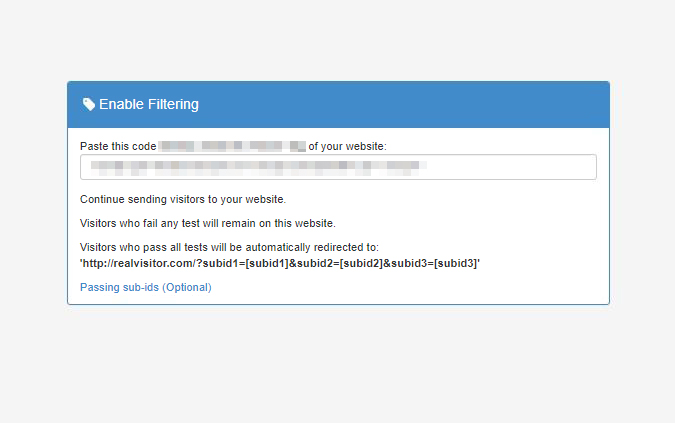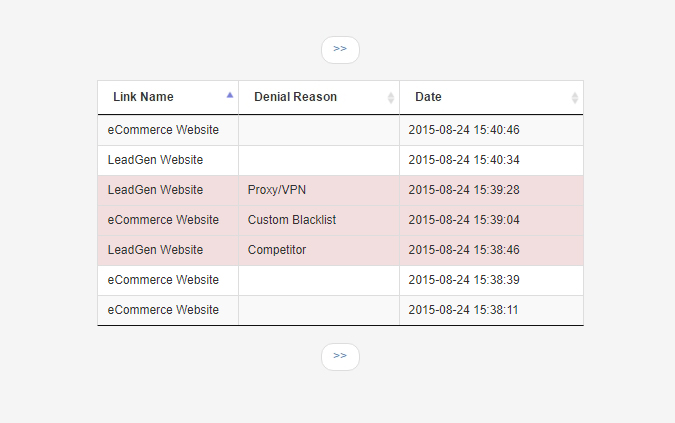 Quickly Blacklist:
Spy tools, competitors, proxy/VPN users, scrapers, bots and any other visitors you don't want.
2-Minute Setup!
No technical skills required. Our fast, intuitive setup process will have you up and running in minutes! Learn More Let's Get Started!

Questions? Click

here

to contact us instead.
What can Traffic Armor do for you?
Geographic Rerouting
Redirect visitors based on their city, region or country.

Blacklist Competitors
Show regular visitors one page, and a different one to competitors.
Block Bots & Spy Tools
Stop competitors from stealing your ideas!
Stop Fraudulent Visitors

Quickly identify bad publishers with real-time flagging of suspicious hits.
No Technical Skills Needed!
To enable routing, just paste a single line of code into your website! Everything is controlled from our intuitive interface.
Unnoticeable Visitor Testing
All testing is performed behind-the-scenes so your visitors won't know that you're blocking them!
Pre-Loaded "Global" Databases
Use one of our many existing, constantly updated databases to block certain visitor types!
Extremely Fast Checks
Our blazing fast infrastructure performs the tests within milliseconds, making it seamless and maximizing visitor retention!
Build Custom Blacklists
Use our intuitive interface to spot unwanted visitors, collect data on them, and then permanently blacklist them from all your pages!
Upload Your Own Blacklists
Already know which visitors you want to block? Upload your lists and start blacklisting them instantly!
Paid Databases for Accuracy
We use paid databases to maximize accuracy when detecting information such as the geographic location of your visitors.
"Denial Reason" Breakdown
Full transparency. Find out exactly how many visitors are being blocked and why.
Massive Capacity & Redundancy
We can process tens of millions of visitors per day! Our network is also fully redundant to prevent downtime in case of outages.
Join thousands that are already using the most advanced visitor filtering platform.